From private lessons to workshops, seminars and lectures in a number of topics and levels: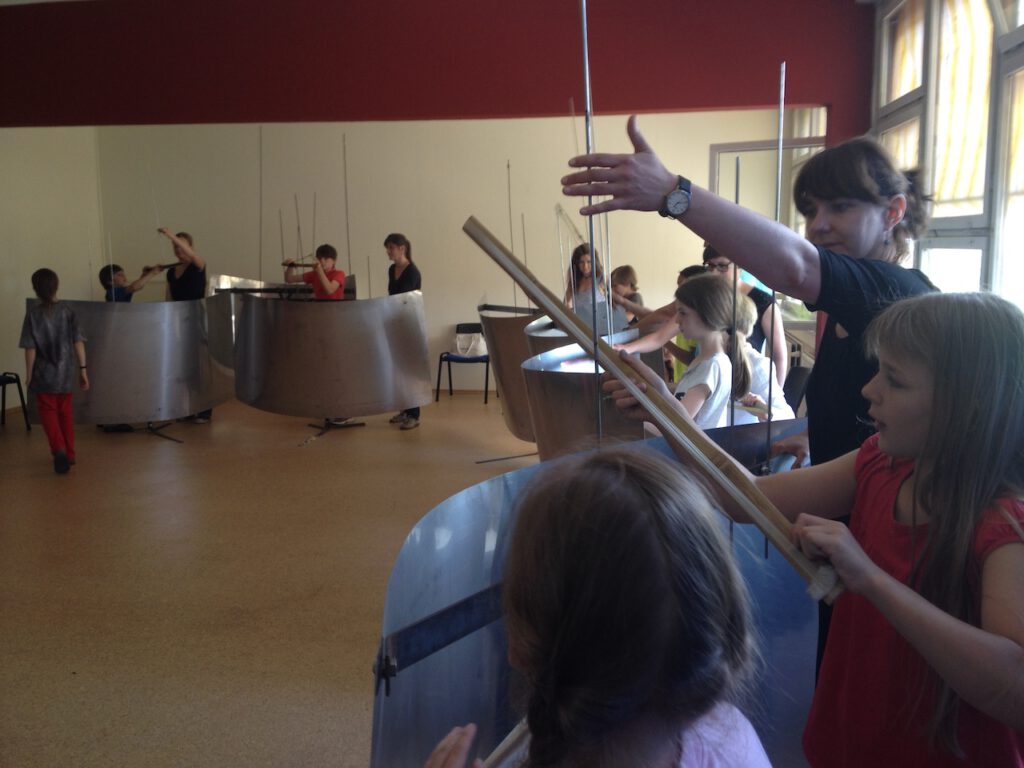 Overtone Singing
For beginners, advanced and professionals. Improve your techniqe, ear and ability to fluently produce two independendly movable, polyphonic melodies. For soloists up to choirs.
Actually a topic in itself, composing with the harmonic series can be included.
Extended Vocal Techniques
Overview and in-depth lessons, from ethno to contemporary: multiphonics, subharmonics, throat singing techniques, ululation, yodel types, human beatbox, extreme vocals and vocal extensions…
Voiceover
Many of the phonation modes used in singing are useful for (voice) actors and speakers too. A unique and remarkable voice sound is not just a personal gift. It wants to be achived, in other words you can learn it!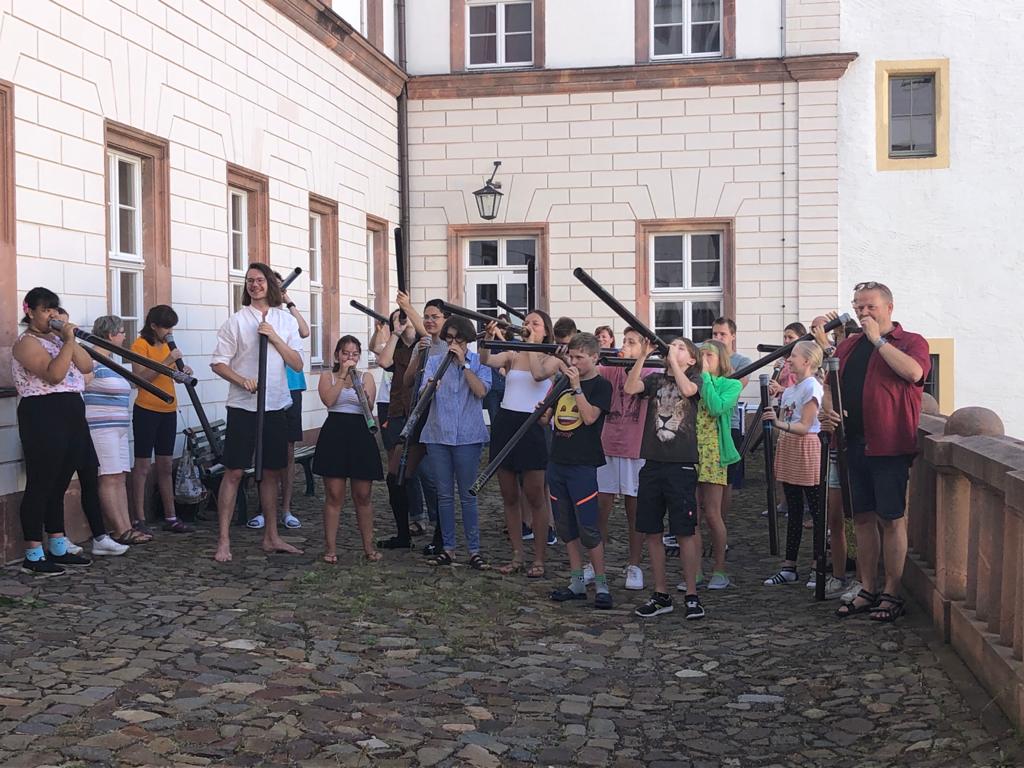 Making music barrier-free
Modular courses with adaptable approaches for educators and students, kids with no up to advanced previous musical experience. Voices, findings, scrap metal or household items are used to create musical instruments, musical images and the helpful collective rules that hold it all together. This courses mostly involves Mathis Stendike as co-instructor.
Available courses and seminars on other topics:
Music, math and the big picture – Conscious Listening – Improvisation – How do we learn? – Recognizing bird calls